How We Connect
At Stacey & Associates we differentiate between Business Development and Marketing. Specifically, marketing creates awareness for the firm and provides support for business development activities. Business development identifies opportunities, develops relationships and secures profitable work for the firm. They do not represent a continuum or a hierarchy. They have different processes, products and tracks of development. Business development and marketing intersect and complement each other, both with the goal of bringing in new work in different ways. At Stacey & Associates, we offer both types of services, separate or in combination, based on your specific needs. Our Organizational Support services are designed to build internal capacity in these critical areas so leadership and technical staff have additional tools and resources at their disposal.
Clients rely on our services as an extension of their own staff. Most often we become essential team members, trusted confidants and close friends with our clients.
---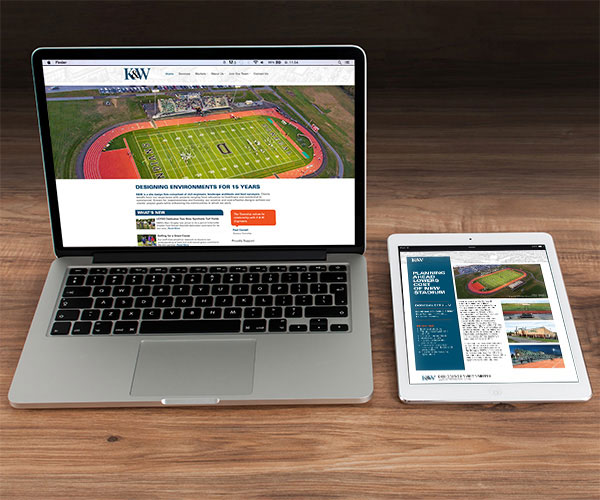 Marketing Services
Marketing plan development
Campaign strategy, design & execution
Brand building & rebranding
Winning presentations
Collateral material development
A3 development – Learn more
Website creation & revision
Trade show booth materials
Graphic design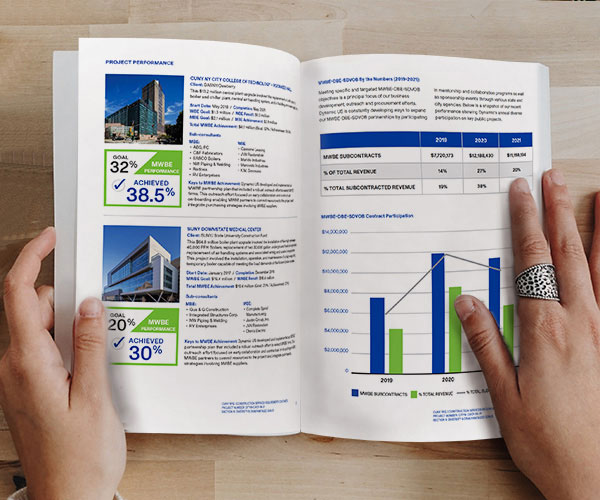 Qualifications & Proposals
Powerful proposals & SF330s
RFP responses
RFQ responses
Project sheet development
Graphic design
Copywriting
Business Development
Competitor & market position analysis
Finding & securing new clients
Client or prospect meetings
Prospect profile research
Customer service strategies
Client development & maintenance
Public/private partnerships
Conferences/trade shows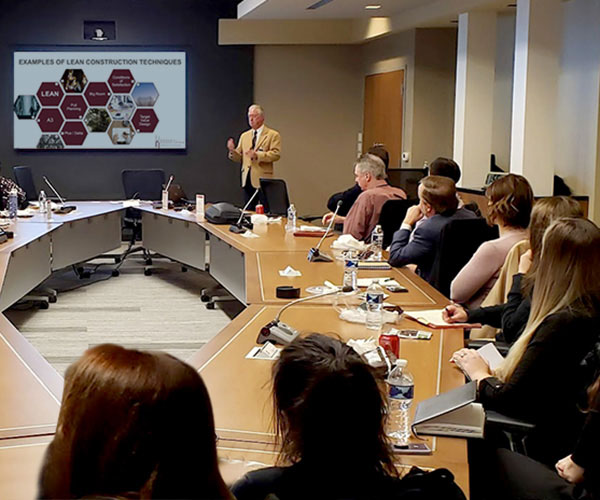 Organizational Support
Training & skill development
Strategic planning
Recruiting
Succession planning
Public speaking & presentations
Internal reporting
Creating custom project status and annual reports
Professional selections/RFP development
What People Are Saying:
Stacey & Associates has helped our firm on a variety of projects, including updating marketing materials, proposals, social media, presentation decks, and email marketing. Through these efforts, we have seen our win rate dramatically increase. Most importantly, they have helped us do what we had not been able to do by ourselves— find our firm's unique voice and tell our story.
- CHARLES MOLESKI | Managing Partner | Becker & Frondorf
The proposal looks FANTASTIC! The final work product and the process to get there was all handled very professionally by your team, especially with the short timeframe we all had to work with.
- JAN WAGNER | President | Wagman Construction
Ann is a bright, energetic and talented business development professional. She is able to evaluate markets, view opportunities and develop client relationships better than most I have worked with in the A&E industry and especially appreciates the value of long term outcomes and shared successes. Are you seeking creative reads on issues? Want straight talk about what will work and why? Do you want to take your firm to a new market area? Seek Ann's talents and she will deliver sharp insight, real research and get you moving out of the comfort zone toward new opportunities that can add value to your organization.
- GLEN DEWILLIE, P.E. | Retired Executive Vice President | Buchart Horn
I respect Ann both personally and professionally. She is incredibly skilled in all aspects of business, marketing, client management and client development. Ann is a person who "makes things happen". I have no doubt she will succeed in any endeavor she pursues and is someone I always want on my team.
- GEOFF FIX | President | White Rose Interiors
When Ann challenged us to be truly different and not just vanilla, it made me look at everything we do with marketing and business development. We need to know whether we are just another clanging cymbal in the din or are we a virtuoso whose performance demands attention? Her insight and friendship have eased my mind.
- TODD BOWSER | Partner | Campbell Associates
The team at Stacey & Associates works closely with our principals and professional staff to pursue new business opportunities. Responsive and capable, we know we can call upon them to advance our mission and business interests and they will be there to get it done.
- CHRISTOPHER LAUL | Senior Principal | HOK
Ann and her team were a pleasure to work and delivered a top-notch product! Because of their knowledge of the design industry, they were able to quickly distill the most important ideas from our conversations and develop an effective and thorough A3 marketing document custom tailored to our needs. We look forward to the next opportunity to work with Stacey & Associates.
- MICHAEL LECHLEITNER, CSI-CCS, IIBEC-RRO | Vice President | Florida Consulting LLC
Ann and I have worked together successfully for over a decade in the A/E field, and we have a great time helping people achieve their dreams. We have developed a powerful network of friends and associates, that like working together to create healthy, sustainable and vibrant communities. She has taught me a lot, and I hope I have in exchange.
- STEVE KRUG, AIA, PE, LEED AP | Principal | Krug Architects
Ann's ability to plug into a marketing or business development effort at any point is a tribute to her deep understanding of how business happens in our industry. She assists in all of PAC's processes, including market research, strategic planning, marketing materials, trade show representation, client meetings, and crafting of deliverables. She is a problem solver, and always conducts her business ethically and responsibly. She is well-respected in the industry, and is known as consummate connector.
- JEFFERY LYNCH | Retired Regional Vice President | Poole Anderson Construction, LLC
When we began working with Stacey & Associates, our marketing materials were comparable with others' in the industry. Their keen insights transformed our materials so that they now stand out in a truly distinctive way.
- CHARLES MOLESKI | Managing Partner | Becker & Frondorf
Using visual content to tell a story is critical in today's marketplace. We've found no one better to help us do that than Stacey & Associates. They are simply the best at collaborating with our team and then quickly and efficiently creating amazing content. They have been an indispensable partner in our firm's rapid growth over the past decade.
- KENNETH C. AUSLEY | CEO | Ausley Construction Co., LLC
Stacey & Associates have been instrumental in the professional development of our RFP response program. Their keen eye for detail, and expert guidance on content, flow, and display enabled Dynamic US to prepare and submit a comprehensive RFP response resulting in $130M in contract awards. We could not have realized such results without their expert counsel.
- ROGER DAUB | Executive Vice President | Dynamic US, Inc.
Stacey & Associates helped us structure our business development efforts. Through facilitation of regular meetings and creation of a CRM software system, Ann has created momentum to our corporate business development activities. Her experience and extensive network of business associates has helped us to identify prospective clients and capture new opportunities.
- GREG KOUSSIS | Manager | Capital Construction Management
We have nothing but positive things to say about working with Stacey & Associates. Carrie is leading the redesign of several of our printed corporate marketing pieces for us at Modjeski and Masters. For my connections in the AEC industry, I would highly recommend this team!
- ERIN BRAY | Communications Coordinator | Modjeski and Masters
Stacey & Associates gives us on-demand access to industry experts in business development, marketing, proposal writing and graphics. They know our firm so well that they operate like part of our internal team and are truly invested in our success.
- J.MARC KUROWSKI, P.E. | President & CEO | K&W Engineers
Stacey & Associates provided a dynamic training program for our over 25 structural engineering professionals, which was designed to inspire their increased role in business development.
- LARRY BAKER, P.E. | Retired President | Baker, Ingram & Associates
When we reached out to Stacey & Associates for our new logo, we were nervous we would not communicate our vision well enough to capture what we were looking for. Carrie calmed our nerves with her ability to listen, ask pointed questions, and express genuine care for our success. She was extremely patient and produced a logo beyond our expectations. We will partner with her for future needs because her skills are an asset to our team - we can't do it without her!
- LINDY HITZEL | Partner | Bryn Lavere Development
Stacey & Associates provided part time, temporary help on market-specific proposals during a staff member's extended leave of absence. They hit the ground running as an adjunct member of our staff working within our processes and software immediately. Stacey & Associates worked with our project engineers, sub-consultants and other marketing staff from the Go/No Go process through team development and proposal production.
- JACQUE FOSTER | Marketing Supervisor | Skelly & Loy, Inc.